Previously
Metal Benders

Wismar Jewelry, bringing designer jewelry to Fairhope Alabama and the Gulf Coast area. With 35 years experience in the jewelry business, national award winning designer Bill Wismar is the in house jeweler and designer.
Wismar Jewelry was created to give jewelry designers a place to show their work and for the discriminating jewelry buyer a place to shop for that distinctive item at a reasonable price. Located in picturesque Fairhope, Alabama. Wismar Jewelry brings together the diverse works of jewelry designers and other artists from across the country for a fun and unique shopping experience.
------------------------------------------------
Gallery Hours
Mon-Fri 10-5pm
Saturdays 10-4:00pm
Closed Sundays
251-928-5858
Please make appointments if you need to see Bill. He is not always in the gallery during our "open" hours.
>>>>>>>>>>>>>>>>>>>
Management Statement:
We believe that designer jewelry should have prices that most people can afford, since we manufacture our pieces and the other artists create their work, our prices are very reasonable. Most likely they will be less than the average jewelry at the chain stores. Why not have an original rather than the same jewelry that everyone else has.
Alabama Jewelry Association
Design Competition
Best of Show 2014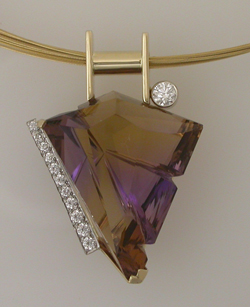 sold
-----------------------------------------
Alabama Jewelry Association Design Competition
Best of Show 2012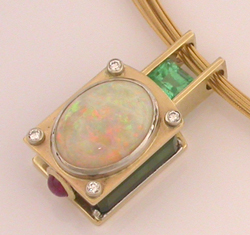 =============================
Alabama Jewelry Association Design Competition
Best of Show 2011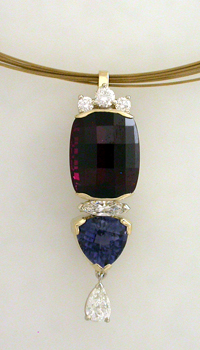 SOLD
===============================
Best of Show 2010
and
Hand-fabricated platinum necklace with matching chain, a 16.70 carat crystal opal, and 1.50 carats of diamonds.
SOLD
=============================
Alabama Jewelry Association Design Competition
Best of Show 2008
and then
Jewelers of America (JA),
Affiliate Design Competition
Category II
First Place Winner
New York 2009
Bill Wismar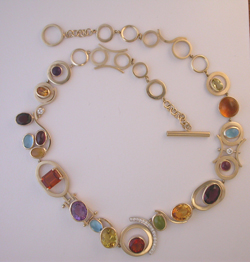 SOLD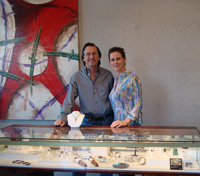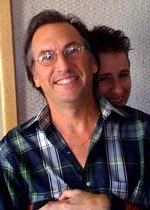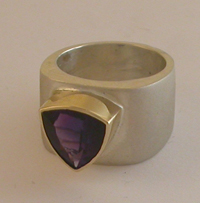 Above ring featured in March 2011 Southern Living Magazine, page 37.
=============================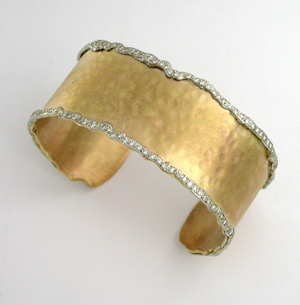 14k yellow gold cuff with 1.25ct diamonds set in 14k white gold was donated to the
American Cancer Society.
August 2011
We are able to give back to the community because we have been blessed with so many wonderful customers.
Wisamr Jewelry, a fine jewelry gallery in lower Alabama. We are always looking for new artists, so if you have unique, well executed work please give us a call.
We specialize in custom design using fine colored gemstones and diamonds. If you are looking for that special diamond for your engagement or anniversary please give us a call, our prices can't be beat.
2 South Church Street, Fairhope, Alabama 36532
251 928 5858
Wismar Jewelry Co. Inc.